You are here:  

Selling Idaho Real Estate with Blotches!
Details

Category: Market Updates Market Updates

Published: 03 April 2011

03 April 2011

Hits: 16676

16676
What are these square blotches all about?
Developed by Toyota in 1994 to track automobile parts, the now, widely used QR Codes are 2-dimensional codes created to be read at high speeds by scanners and mobile smart phones.
QR stands for Quick Response.  These matrix of bar codes, represent a distinct and unique code to access text, URL or other specific data.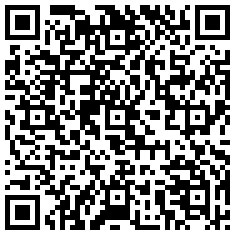 They seem to be popping up everywhere!  CNN is even using the codes to have consumers scan from their TV to help donate funds to help the Japanese devastation.
Real Estate marketing is now embracing the codes to enable consumers to quickly scan this confusing looking square of black blotches.  By scanning the code with your camera phone or smart phone, you are now able to directly get information on a particular house, often times with multiple photos or virtual tours of the property you are interested in.
When scanning the code, your smart phone will take you immediately to the URL or link on a website which hosts this information. It eliminates the need for time consuming typing of individual characters and reduces the risk of error in doing so.
RE/MAX Executives and Don Wixom are utilizing this new technology on property flyers, customized business card flyers for individual homes and on the Internet to lead consumers to photos, property info, mapping directions and additional information.
So, if you see the ugly square patch of black blotches and think it is a printing error, take a second look through your smart phone and get immediate information!
If you or someone you know is looking for the best real estate marketing tools available and the ability to get your home sold, call me today! (208) 880-5039.
Always looking out for your next move...
Don Wixom.