You are here:  

Short Sale Time Line
Details

Category: Market Updates Market Updates

Published: 14 October 2009

14 October 2009

Hits: 13090

13090
How long does it take?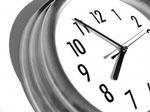 So many people have asked me how long does a short sale take... Wow! What a loaded question!
After working short sales for several years now, in different markets, I have come to know that there is no straight answer!
It all depends on the 3rd party lender(s), the person(s) you get on the phone, what type of loan(s) the seller has, the mood of the negotiator, the cooperation and timeliness of the seller and a miriad of different variables.
I hope this Short Sale Time Line graphic will help you visualize this tedious process in a simple fashion.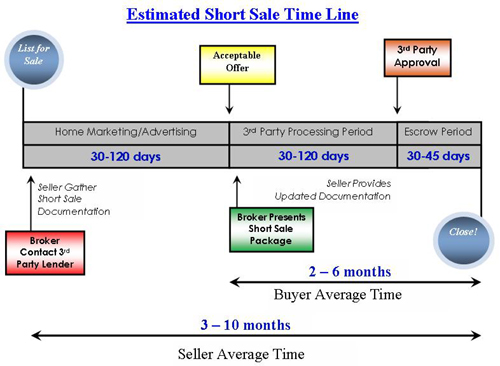 Currently I have 27 short sale files that I am processing and negotiating with the banks or mortgage companies. Each lender has their own process and criteria necessary to process toward the approval.
Sellers:
You must be cooperative and timely with providing information/documentation as the lender/negotiator requests it.
Your house must be kept in marketable condition. It is still a product on the market and you are still responsible for the condition of the home as well as taxes, insurance, irrigation, maintenance, etc. Don't abandon the property.
Some sellers actually rent the house out, if they must move. This provides for some interim income and keeps someone in the home to maintain it.
Buyers:
You must be patient! There are no quick answers. This process is time consuming and can become frustrating. If you are in a hurry to move, you may not want to consider a short sale.
If the house is vacant, you may want to consider offering the seller to rent the property and help them maintain it. This will often times lock you into the deal as THE buyer. Just beware that things happen, it might be declined or even foreclosed on & you may have to move.
You can search Short Sales in Idaho as well as Search Distressed Properties right here! These Idaho MLS listings are updated daily and have the latest status available to view Idaho homes!