You are here:  

Winter in McCall Idaho
Details

Category: Market Updates Market Updates

Published: 05 November 2009

05 November 2009

Hits: 12385

12385
WINTER IS AROUND THE CORNER

With winter fast approaching it is time for the winter recreation, we have had some new snow the last few weeks but is has come and gone at Brundage, they have had 14 inches this year so far. However it has warmed up and most of the snow is gone until the next snow storm. After Brundage added the two new chairs in 2007 and the new mountains side Bears Den restaurant added last year Brundage has not had any new changes for this coming season.
Brundage has received approval for the development of the Brundage Mountain Resort Planned Village on over 300 acres at Brundage Mountain. The company does not yet have a time table to start the construction of the first phase of the Village, however they will proceed with planning now they have county approval. The village will be a mixed use community with design to fit into the forest and mountain environment of Brundage Mountain. Visit this site for information on Brundage Village http://www.brundageland.com/ and also visit http://www.brundage.com/ for information on the Ski Area and snow updates.
TAMARACK "MIGHT' OPEN
A judge in Boise will let Tamarack Resort homeowners intervene in a foreclosure lawsuit against the failed resort, but refused to endorse their plan to use a Mexican real-estate lender's cash to save the ski season.
In his decision Tuesday, 4th District Court Judge Patrick Owen wrote he'll allow nine homeowners in the what the homeowners call West Mountain Preservation Management Association to make their arguments, despite the Judge's comment "I have concerns that this is not a proper case for intervention."
The home owner group wants to tap a $7.9 million loan from Mexico-based Inmobiliaria Las Fuentes, S.A. de C.V. to hire a new receiver to reopen the resort.
Zurich-based Credit Suisse Group and others are owed more than $300 million by Tamarack after it defaulted on a construction loan are fighting the plan, on grounds the Mexican firm has made being repaid before existing creditors a condition of the deal.
"The decision to permit intervention by this court is not intended to express, and does not express, any view that the court will appoint a receiver as requested," Owen wrote.
Owen didn't say when he plans to hear arguments.
He'll likely have to act soon, however, if for no other reason than winter is fast descending on McCall and Brundage is set to open when they get the snow this late fall.
If Tamarack misses the 2009-2010 ski season, homeowners who bought property at the height of the vacation real-estate bubble are fearful the resort will be pushed ever closer to being dismantled and sold off at salvage prices. More than 100 people or organizations have written in support of the group's plan to reopen Tamarack, including the Idaho Department of Commerce and local businesses that have suffered since Tamarack closed down last March. I will keep you posted if we any other news about Tamarack opening this ski season.
NEW MCCALL NORDIC PASS
The McCall Area Pass allows pass holders to ski 4 nordic ski areas in the McCall Area, the Activity Barn, Little Ski Hill/Bear Basin, Ponderosa State Park and Jug Mountain Ranch. The price is only $135.00 for a individual and $250.00 for a family pass plus tax. To buy the pass visit http://www.mccallnordic.com/
---
SNOWMOBILING

Area snowmobiling will be better then ever, grooming will start on the over 500 miles of trails once the snow pack is deep enough. To learn about the vast amount of snowmobiling in the area visit http://www.snowmobilemccall.net/ where you will find all the information you need.
---
LODGING IN MCCALL
InIdaho.com is a free service based in McCall, Idaho to help you plan and reserve the perfect vacation anywhere in the state! This includes the most popular recreational destinations in Idaho, lodging, ski packages, snowmobile rentals and more are on the compressive website. Visit them at www.inidaho.com
---
REAL ESTATE NEWS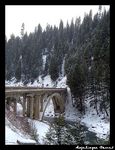 Sales for homes rose again in the third quarter of this year, a total of 278 homes have been sold in the entire MLS which is from Garden Valley, Cambridge, Cascade, Donnelly, New Meadows, Riggins and of course McCall. Most of the sales are in McCall and also in Donnelly. More then half of the sales are foreclosed properties which are usually sold at reduced prices by the Banks.
Also of note 47 townhomes in the Meadows, a low income development built mostly for employees of Tamarack, were sold at a discount price of between $62,000 to $70,000. Those properties were to be sold in a live auction however Buyers contacted the auction company and bought all the townhomes before the auction. This was in August of this year.
Compared to the same time frame as last year 169 more homes were sold then in 2008. The much lower prices since last year is the driving force for the increase in sales. The average time of market has dropped a bit to 5 months as compared to 6 and half months in 2008. We continue to see the vast majority of the Buyers from the Boise area purchasing vacation homes.