You are here:  

Upcoming Foreclosure Sales
Details

Category: Real Estate Info Real Estate Info

Published: 03 February 2007

03 February 2007

Hits: 24229

24229
Idaho Foreclosure Properties
Below, you will see an un-official list of some upcoming Idaho foreclosure properties with the property address and original loan amount.
The unfortunate thing about purchasing Idaho foreclosures in this type of setting, is that you most often are unable to preview the property on the interior or conduct any inspections as a contingency of your purchase. The sale cryor will also require you show evidence of funds to purchase the property by bringing a cashiers check for the total amount of your bid, even if you do not win the bid.
Please beware that some of these foreclosures in the Boise Real Estate Market may be junior lien holders and subject to the paying off of a primary mortgage. Please check with your title officer or attorney with any questions in this regard. This list includes Nampa homes for sale as well as Caldwell homes for sale and Middleton homes for sale and Parma homes for sale, Greenleaf homes for sale, Wilder homes for sale as well as Homes in Boise and Homes in Meridian.
These properties are broken down between Canyon County Foreclosures and Ada County Forclosures.
Whenever buying or selling Idaho Real Estate, please continue to check out the content at www.sellidaho.com
Don Wixom and RE/MAX Executives make no representations to the accuracy of this information nor represent the sellers on these properties in the Boise Real Estate Market:
Canyon County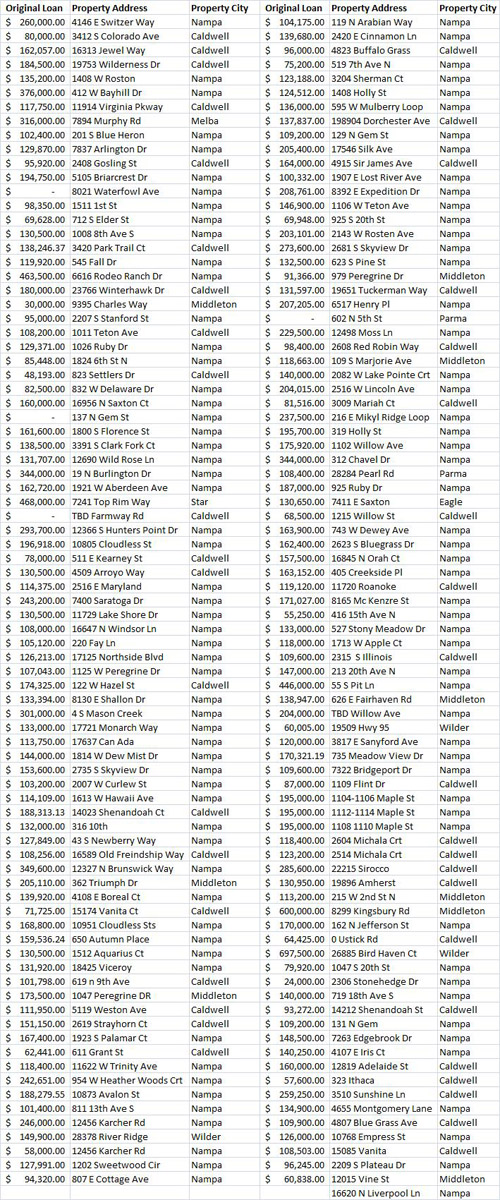 Ada County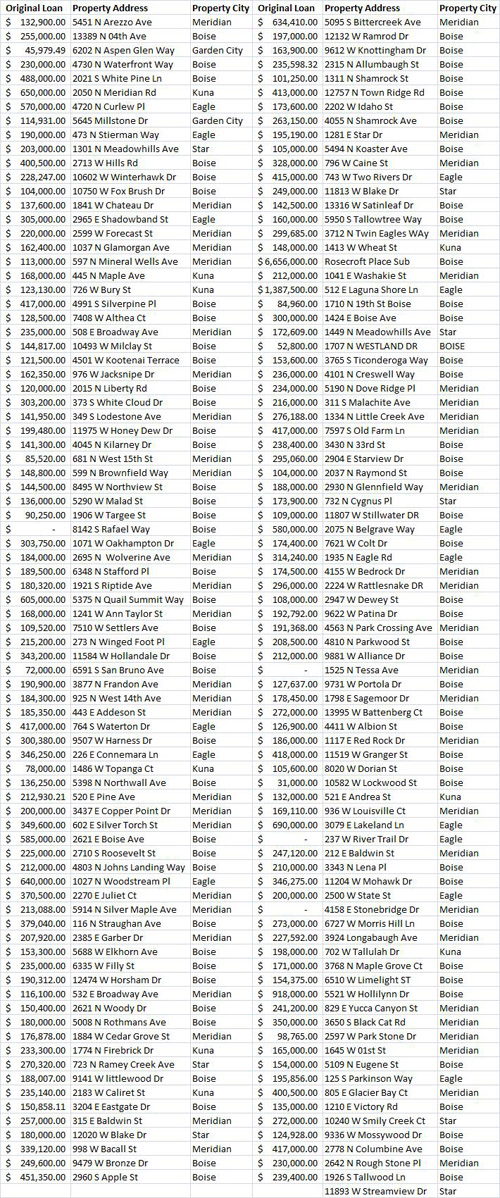 For more detailed information, please contact me with the address and I will help you through the process. Some of these homes may also be currently listed, subject to bank's approval of a short sale. To search current, available short sale homes, click here!