You are here:  

Idaho Home Inspector
Details

Category: Market Updates Market Updates

Published: 26 January 2010

26 January 2010

Hits: 12563

12563
Idaho Home Inspector, Jim Enzler
Some buyers don't see the value in having their home inspected. My opinion is that it's the smallest cost of your highest asset. Why wouldn't you find out what you are buying before you sign on the line?
Inspecting your Idaho real estate is a wise decision. Whether you are buying a new home or a 100 year old home, don't take the chance without having a professional take a look under the hood for you.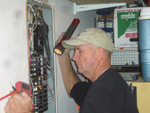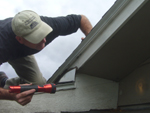 I have been referring clients to "A Notch Above Inspections" for years! Owner/Inspector, Jim Enzler is one of the best inspectors I have ever used! He is thorough, he provides great insight along with maintenance tips and caution issues and he knows construction of homes in Idaho!
Jim's inspection reports are full of detail and photos that give you a much better understanding of the condition of your Idaho home.
About Jim Enzler
I bring with me a lifetime of construction knowledge and a wealth of experience to each and every home or commercial property inspection. In addition to my training and certification as a home inspector, I have over 30 years experience in all phases of the home and commercial building profession. I know homes and buildings from the ground up, inside and out. My reputation among clients and Realtors is that I am the most experienced, thorough inspector they know and recommend.
As a trained, Certified NACHI professional, my purpose is to identify deficiencies and defects and provide you with important details and information about your property. My Goal is to give each client a thorough and unbiased evaluation of their new or existing home, so they can feel confident with their decision. You deserve a professional NACHI home inspection.
A home cannot fail an inspection. As your Inspector I will give you an independent, unbiased view of any problems and their solutions, so that you will have all the facts you need to make a sound, informed decision. My typical inspection takes 3 to 4 hours. A thorough home inspection cannot be done in less time. Each report includes 80+ photos in a professional computerized report delivered to you and your real estate agent within 24 hours via email and a weblink.I take each inspection and report seriously. Every inspection is a complete and thorough analysis of all the major systems and components in the home. The report includes easy to read and understand descriptions with pictures of what I've found. I am also available for telephone consultation after your inspection.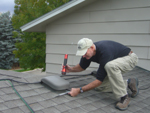 I examine all systems and components of the home, including:

Structure

Foundations

Drainage and Grading

Attic, Basement, Crawl Space

Roofs & Gutters

Exterior Walls and Covering

Doors & Windows

Insulation & Ventilation

Interior rooms

Porches, Decks, Railings

Sidewalks & Driveways

Fireplaces and Chimneys

Plumbing, Fixtures, Water Heater

Heating & Cooling Systems

Electrical Service & Panel, Fixtures, Switches & Receptacles

Built-in Appliances


Sample Reports
Certified by National Association of Certified Home Inspectors
Contact Nampa area Realtor, Don Wixom, for assistance in buying or selling Idaho Real Estate. Don refers to inspections in his book, "How to Make Your Realtor Get You the Best Deal, Idaho Edition."