You are here:  

Nampa Idaho Brick 29 Bistro
Details

Category: Market Updates Market Updates

Published: 27 January 2010

27 January 2010

Hits: 12350

12350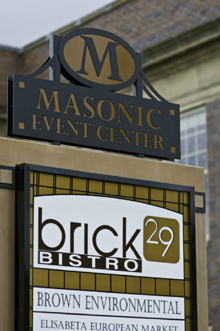 Probably the best restaurant in
Nampa
right now, is the Brick 29 Bistro located in the recently renovated Masonic Temple in downtown
Nampa, Idaho.
I met a builder friend there for dinner this evening & the service was exceptional! The food was great! The atmosphere- pleasant! The live music was fabulous!
Owner & Chef, Dustan Bristol, does an amazing job of preparation with specialty dishes and fine cuisine!
So, when you're shopping around in Nampa for Idaho real estate, take a break and dine at the Brick 29 Bistro on 11th Ave. South in Nampa, Idaho!
Read their story & what the symbol of Brick 29 means.

Always looking out for your next move...(sm) on Idaho Real Estate,
Don Wixom RE/MAX Executives Nampa, Idaho (208) 880-5039