You are here:  

Nampa Idaho Real Estate: The Islands
Details

Category: Market Updates Market Updates

Published: 23 February 2010

23 February 2010

Hits: 14184

14184
Nampa Idaho Real Estate: The Islands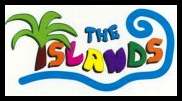 Search homes for sale in The Islands
One of Nampa Idaho's more popular subdivisions is "The Islands" in south Nampa.
The Islands is made up of varying communities within a community. The original design was to have a "grouping" of homes or "islands" of homes in certain price ranges and styles throughout the larger development.
This link will show you current listings from our Idaho MLS of homes that are for sale in The Islands Subdivision in Nampa Idaho.
Nampa Idaho Real Estate offers some great bargains in today's market! From short sales and foreclosures to motivated sellers, a buyer can find great selection and great prices. When you couple that with low interest rates and IRS Tax Credits, NOW is the time to buy homes in Nampa Idaho!
Check out The Islands for some of those bargains!
Visit the Island Home Owner's Association and a summary of CC&R's.
Always looking out for your next move on Idaho Real Estate...(sm) Don Wixom