You are here:  

Renovate that Idaho Foreclosure
Details

Category: Market Updates Market Updates

Published: 05 January 2010

05 January 2010

Hits: 11787

11787
Conventional Rehabilitation Loans
Make over the house to fit your lifestyle...
"We really loved the house, BUT..."
You just toured a home you liked, in a great location. But it didn't have new carpet, had unattractive landscaping, or it needed new electrical wiring throughout the house. Perhaps the house's paint sorely needed updating, or the home just lacked the modern amenities you and your family look for.
Because you can envision the possibilities...
From exterior curb appeal to interior repairs, don't walk away from what could be the Idaho home of your dreams because of things that can be fixed - with the help of a Rehab Loan.
These new conventional Rehab Loans allow you to purchase the home, and begin repairs or remodeling upon closing!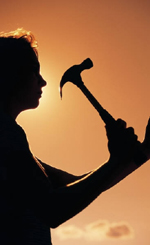 By taking advantage of a Rehab Loan, you can purchase a home and make the changes you want, at a lower interest rate than if you took out a home improvement loan or borrowed on your credit card later. And the interest will most likely be tax-deductible.
Some if not all closing costs can be financed into the loan amount.
Maximum Loan to Value:
- Owner Occupied - 95% - Second Home - 95% - Investor - 80%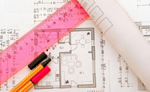 To find out more about Rehab Loans, contact Nampa Realtor, Don Wixom with RE/MAX Executives. Don has the experience you need to acquire a home AND work out the fix ups and improvements all in one loan! For all of your Idaho real estate needs, contact Realtor, Don Wixom (208) 880-5039.